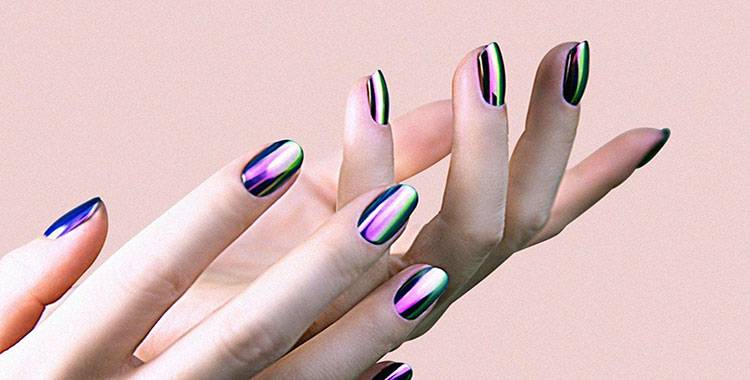 Take a close look at your fingernails. Do they look beautiful? Do they charm of your hand? Do they look strong and healthy? Or are they delicate, ridge, or unusual color? There are many reasons for weak nails such as long-term use of nail polish, overexposure to water, hypothyroidism, anemia, fungal infection, etc. But treating weak nails is achievable with proper home care by using simple home remedies. You can treat weak and delicate nails right at home. Here are a few tips you need to follow to strengthen your delicate nails.
Lemon Juice:

Lemon juice strengthen your delicate nails!Lemon juice is used for a variety of purposes. In general, it brightens your skin and makes your hair strong and it is also considered as one of the best remedies to make your nails strong. Lemon juice strengthens your nails and brightens them as well.
Add 3 tablespoon of olive oil to lemon juice. Heat this mixture until it is warm to touch after that, use a cotton ball to apply it to your nails, and wear your gloves overnight. It will help you in removing ugly yellowish stains from the nail surface and gives a bright sheen.
Vitamin E oil:
Vitamin E oil has the property to strengthen your delicate nailsMore often mails get weakened due to the lack of moisturizer. Vitamin E oil is rich in minerals apply Vitamin E oil keeps your nails hydrated and moisturized. It nourishes and strengthens your nails.
Apply Vitamin E oil; massage the nail for 5-10 minutes by rubbing the nail. It is the best solution as it softens the cuticles and improves the blood circulation.
Vitamin E is an essential component of our body. It provides youthful appearance and supplements to skin and makes hair thicker and stronger.
Coconut Oil:

Coconut Oil can strengthen your delicate nailsCoconut oil is the best home remedy for nail strengthening. Apply coconut oil; massage the nail for 5-10 minutes by rubbing the nail. It is the best solution as it works as nourishment for weak and delicate nails.
You can even mix one-quarter cup of warm coconut oil a little lemon juice. Soak your nails for 10 minutes and see an amazing result. Coconut oil contains saturated fat which moisturizes your nails and keeps the nail infection free.
Olive Oil:

Olive Oil has the property to strengthen your delicate nailsCertain oils are great for strengthening your nails and olive oil is one of them.
Add an equal part of jojoba oil, almond oil, and olive oil. Heat this mixture then it is warm to touch. Soak small cotton swabs in this mixture and place these balls on your nails, leave for ten minutes. Hot oils can improve your nail quality and texture.
Olive oil penetrates the skin and nails and has the capacity to repair and strengthen the nails. It repairs damage and softens nails and cuticles, which leads to nail strength and health.
Tea tree oil:

Tea tree oil can strengthen your delicate nails!Tea tree oil is called a natural disinfectant. It is an admired natural medicine for skin difficulties and the use of tea tree oil for ringworm in humans is well known. Tea tree oil also helps in treating fungal infections.
Pour in a few drops of oil directly into a cotton ball in the solution and apply to affected area. With the help of a toothbrush, gently scrub the affected nails. Continue this process for about 15-20 minutes and get an amazing result.
Tea tree oil also helps in treating discolored nails.