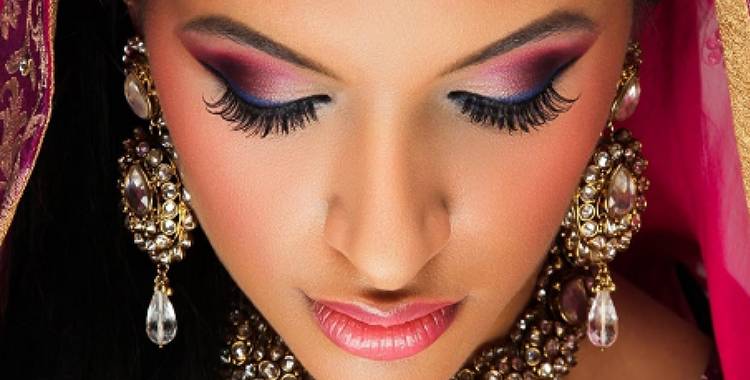 Almost every girl dreams to look their best on their wedding day. Some hopes to look like a princess, some wants celebrities' style and some desires to replicate characters from films and dramas. In the process everyone tends to ignore the biggest makeup mistakes brides make.
According to experts, you must remain stress-free to look your best. One should not over-do anything, like giving a dramatic look to your eyes and lips. Brides will be able to avoid these makeup mistakes if they keep things under balance.
You should not repeat the biggest makeup mistakes that brides make. Here are some tips shared by Nalin Verma, Co-Founder, Euro Chroma Institute of Cosmetology and Puniti, Beauty Expert at 7 Shades by Puniti Unisex Salon:
1. The main idea of a perfect bridal makeup look is to accentuate the best features, and at the same time, keep the overall look simple, yet gorgeous. As it is, Indian brides are loaded with jewellery and heavy dresses. So, it is best to keep the makeup natural.
2. If you want a classic bridal look, opt for vermillion red, coral red, deep red and pink-red lip colours. Ditch pastel or nude shades.
3. Highlight eyes or lips, not both. Fresh and effortless make-up styles are dominating the modern bridal trend. Lips could be kept moist or matte depending on the event.
4. For blushing cheeks, shades of pink, red and orange are the colours of choice for most brides.
5. Mascara is a good option to give a neat look to the eyelashes.
6. In order to obtain a long-lasting look, start by cleansing your face well and then patting it dry to ensure that there are no traces of dirt or oil on the face.
7. Avoid eye makeup mistakes:
a) Indian brides love gold eye makeup since it goes well with their red, fuchsia, or green lehengas, ghagras, or heavy saris. So, if you want to play it safe, this is the colour to go with.
b) Paint the eyelids with a gold or peachy pink shade, and use some charcoal shadow on the exterior lid contours to give a subtle, smoky effect. You can achieve this by using a brown shade on the inner crease area.
c) You can also use golden eye shadow instead of silver for the brow bones.
8. If you are hiring a make-up artist, make sure you explain what you need clearly. Explaining things in advance will help you get the look you want. If the make-up artist is new, then it is always recommended to get a trial session before your wedding day.
9. Ward off stress hormones: You need to relax and shun off all the stress. It is difficult to practice but stress can take a toll on your skin, making it look worse.
10. Take care of puffy eyes: Use chamomile tea bags over the eyes to make them appear less puffy. Using normal tea bags may stain your skin.
If a would-be bride keeps the above makeup tips in mind, then there will be no makeup mistakes. Their wedding day look will be all about beauty, glamour, perfect pictures and a lifetime memory.
With IANS Inputs