Winter is the time for outings, fun and all things good. Everyone takes care of their winter fashion and skincare. If you have a little baby to take care of, you need be more careful as a baby's skin is very sensitive and needs proper nourishing, care and maintenance. You must be ready with winter must haves for your baby.
It is your duty to ensure your baby's comfort. Your winter parties or travel will be blissful if your baby is at ease. A cranky baby can be a real mood-spoiler and you cannot relax. A newborn or a toddler needs your attention, care and support.
Here is a guide to help you with the winter must haves for your baby:
Body lotion: The winter season might ruin the tender skin of your baby. Body lotion with Paraben-free formula and richness of almond milk are ideal for protection and moisturising baby's delicate skin. Always make sure that the lotion is non-greasy and quickly absorbed to make your baby's skin wonderfully smooth and soft with every use.
Rich cream: In winters, parents should always make sure that their baby is being moisturised properly after baths to keep the baby's skin soft and supple throughout the day. Good quality cream with the richness of Omega-3 and Vitamin E helps in deeply nourishing the baby's skin.
Massage oil: The skin of a newborn is very gentle and requires special care every day. Massaging your baby with special baby oil that is paraben-free and enriched with high nourishing properties of rice bran oil is very beneficial for the baby's delicate skin. Moreover, massage oil with rice bran formula is non-sticky which leaves the baby's skin smooth and velvety soft.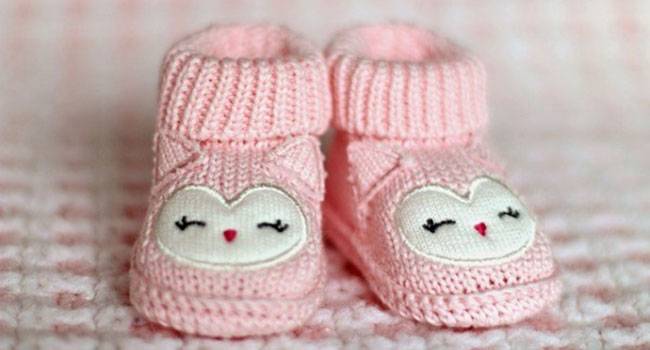 Steriliser: A baby's immune defences are weak in the initial few months and all that comes into contact with its mouth must be clean and sanitised. Teats, soothers, teethers and even small toys that your baby may put into the mouth can cause an infection. Therefore, sterilising is advisable for the well-being of the baby. Using sterilisers is of high convenience during winters and it is one of the most important winter must haves for your baby. Sterilisers use the properties of steam to rapidly and naturally disinfect and avoid the hassle of boiling baby products in water again and again.
Bottle warmers: The baby's feed has to be at a certain temperature for the baby to accept the feed. While breast milk is always ready at the right temperature, if you have to feed extracted breast milk or any top feed, a digital bottle warmer is an ideal solution. Digital bottle warmers defrost and warm milk and baby food in just a few minutes. It helps to preserve the quality of the milk because it heats gradually.
Humidifier: Air quality is already a big concern even for adults. For babies, we have to take extra care. A humidifier is a very practical solution in winters. It restores the humidity level in the room which helps in protecting the mucosa in nose and breathing tract; thereby maintaining its natural functions. Hot humidifiers use steam to humidify the room environment. They are especially helpful if you have a cold or cough. Cold humidifiers use ultrasonic technology to disperse tiny water particles in the air to humidify. Now, humidifiers are even available with combined hot and cold technologies that bring together the convenience of both.
Photo - Kareena enjoying her vacation in Switzerland with Saif and Taimur pic.twitter.com/aupIFYH1xU

— Kareena Kapoor Khan (@KareenaK_FC) December 28, 2017
Winter season comes with family fun and pleasure, but at the same time, it also becomes difficult for the baby's skin due to dryness and roughness. Therefore, it is very important to keep our baby's skin clean and well-moisturized. Additionally, parents have to be extra careful about their little one's health and hygiene during this season. Winters can be wonderful with a little preparation in advance and by gearing up with all the winter must haves for your baby. Even travelling with your baby will be fun with all these essential baby items.
- With inputs from Chicco, a global baby care specialist brand from Italy
Image Courtesy: Instagram and Twitter