Things were going really great between you two till now. But now, he is behaving differently. You are unable to make out what it is that is making him ignore you. Why is your husband not as loving as he used to be? Why is he losing interest in you? You start wondering if it's your fault or you could do something to make things as good as they were in the beginning of your relationship.
1. He gives reasons for NOT calling you: Earlier it was all about you. Now, he is always busy, doing late nights in office. No time to talk. It is you who is calling the maximum time. And then if you ask why he doesn't have time to talk even for two minutes, he will start shouting at you or gives reasons like too much stress at work, bad health, etc. Actually, when someone is always giving reasons for not doing something, that means it is not on their priority list. It's a sign he is not as interested in you as he once was.
2. No calls? Only text: Earlier, his day would start with a call to hear your voice. Now, what is it that keeps him busy all day? If he was in the same job earlier too, why does he have no time to talk now? The number of calls has already decreased and now he barely responds to your text message too. It could be a sign that he has found someone else.
3. He makes excuses: It's a weekend and you presume that he will take you out somewhere. You call him to ask about his plans. If he says he is not in a mood, it could be due to stress at work but if this is happening frequently or every week, then something is wrong. He is probably trying to avoid you.
4.There's no sex: Many nights have passed and nothing has happened between you two. When you try to initiate, he says he is tired. Then the time comes when you start thinking about the last time you had sex. Forget about sex -- kissing, holding hands and hugging are also not in picture anymore.
5. He behaves rudely/indifferently: When that nice man in your life starts hurting you with abusive language and puts the blame on you for everything, even for his bad mood or bad day at work, it's a sign he doesn't want you in his life anymore. And, if he doesn't care anymore about how you feel or what you wear, he is being indifferent. It's another sign that he is losing interest in you.
6. He doesn't talk about future with you: When the man in your life suddenly avoids any discussion related to your future with him, it's a sign he doesn't see you in his future. If he is your boyfriend, he might avoid questions regarding when he would take you to meet your parents or where you two would stay after marriage.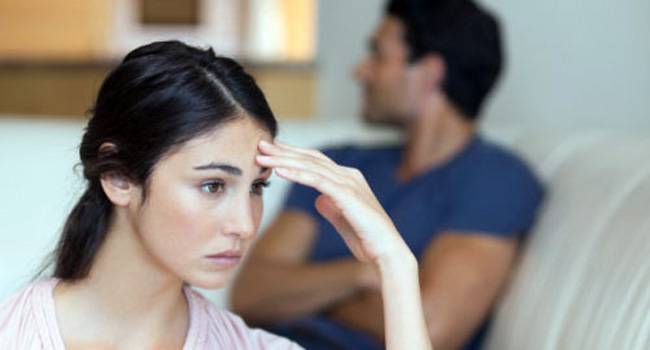 If you could relate to even more than one points, chances are your boyfriend or your husband is losing interest in you. Please move on. Don't waste your time and energy on someone who doesn't deserve you.