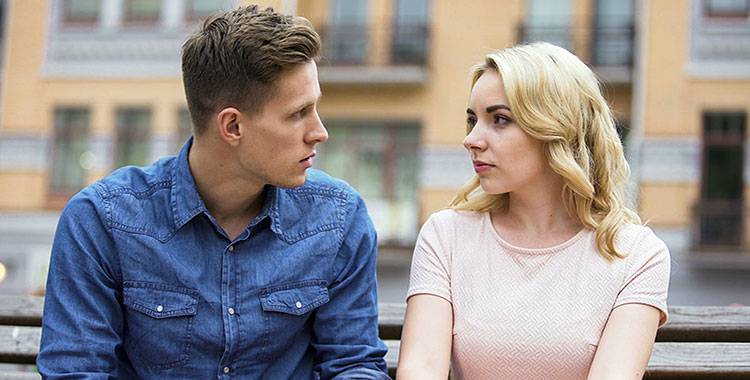 Every relationship faces ups and downs! Usually, you start seeing the true colour of your partner during tough times. You alone cannot your relationship work, your partner also need to put some efforts.
If you both are ready to work together then you have the power to change your relationship. By considering all the bids equal, people you can make their relationship work with all the positives as well negatives!
Have you ever questioned yourself about your relationship? Have you measured the balance of your emotional bank account? If not, here are five aspects which will help you create a magic of love and passion in your relationship. Take a look:
Be careful

Make your partner feel like you are always there for themAccording to a study, it has been found that couples often ignore each other's emotional needs out of mindlessness. So you need to be very careful.
Be needful of your partner's bids for connection and turn towards them. Make them feel like you are always there for them. This will make them feel heard and valued.
Appreciate them regularly

Appreciate your partner on a daily basis is a great way to protect your long-term relationshipTry to keep a note on every small thing your partner does for you. Such as he helped you in doing dishes, make the bed when you were busy doing office work, texted during work to update you how the meeting went etc.
So always try to remember every small thing which your partner does for you. Keep on depositing the note about the efforts that are being made by your partner and then express it, showing some appreciation for them. These things will improve your bond.
Make no home for stress

By supplying a steady to your partner when stressed, you can prevent your relationship The only way to lower down your stress level is to talk about it. Conversation is the key to a happy relationship. Even in the studies, it has been proved that the spillover of external stress into the relationship was the single biggest reason why couples relapsed two years after marital therapy.
So, for this reason, it is good if you discuss the matter, take time open up to your partner, talk clearly and reduce your stress through conversation.
It is probably the most important conversation a couple can have.
Understand their situation

Make effort and try to understand your partner's perspectiveWhenever your partner makes any complaint, don't fight with them. Try to figure out what has happened? Why did they say this? If you don't understand, express your confusion to them. Ask them directly that you are not able to understand why they're frustrated.
And, if they're happy about something that happened at work, share their excitement, be a part of it. They will feel loved when someone is happy for them.
Always be affectionate

Try to be affectionate with your partner, it is typically considered as a good thingWell! Other than your bank account, your emotional bank account is also important. Always try to increase it through kissing, holding hands, and cuddling. These are all opportunities that help in making your emotional bank account strong.
Try to have a good physical intimacy, kiss one another passionately for no reason, cuddle each other in bed and talk more about mindful turning on. Do you have a rich emotional bank account? If not, start from now on. Turn towards your partner and start noticing every bid of them.
Build your interaction bid by bid, it will automatically shape your relationship. You can't put a price on it until your emotional bank account represents the wealth of love and respect you have for each other.