Shampooing your hair in the right manner can make a lot of difference. It may seem that you are doing the easiest thing ever, but it is important for you to know whether it is actually the right way.
We have picked up five common shampoo tips for you:
1. Choosing the right shampoo

Choosing a right shampoo is very important because it is the one factor that can make all the difference. Look for the right shampoo and conditioner for
your hair type
.
If you think you need a hair consultant or trichologist, please go for it. Also, try to avoid 2-in-1 shampoo-conditioners and invest more in two different products -- shampoo for cleaning, and conditioner for conditioning.
2. Keeping your hair super wet

Make sure your hair is super wet before you shampoo as this helps your shampoo product to work properly.
Before you apply shampoo, wet your hair properly under the shower for at least 2-3 minutes, so your hair is completely wet and the product gets absorbed and gives you sufficient results.
3. Roots are important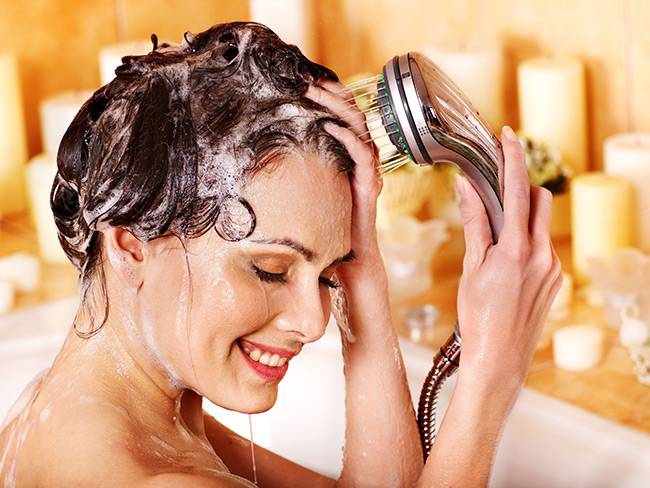 Whenever it comes to shampooing, the product needs to be put more at the roots than the ends. So, take care that the next time you're shampooing, just focus more on the roots.
But when you use a conditioner, lather it more at the ends and not at the roots; otherwise, it can cause tremendous hair fall.
4. Don't wash your hair every day

One common mistake everyone usually makes is that they wash their hair every day.
Washing your hair daily will take away from your natural scalp oils and this will end up damaging your hair more than you think.
Try to wash your hair not more than 3-4 times a week. If you feel your hair is greasy, you can use a dry shampoo in between, but excessive use of dry shampoo is also harmful.
5. Wash properly after shampooing

Whenever you apply shampoo to your hair, don't rinse it immediately. Let the shampoo be on your hair for a few minutes, so it can work properly.
After that, you can wash off your hair with cold water instead of hot water. This is because washing hair with cold water will help to seal the hair cuticles, which will prevent your hair from further damage.