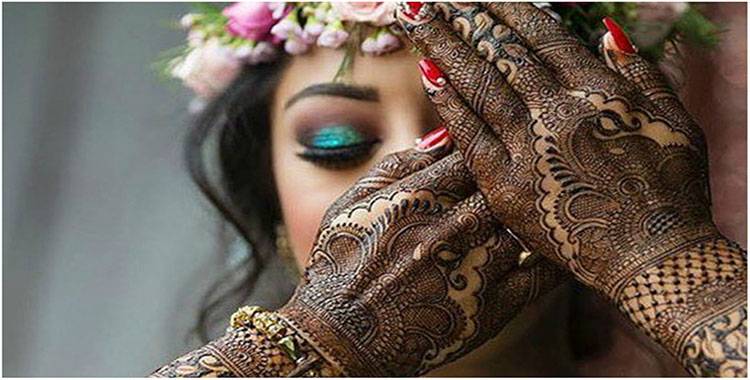 Karva Chauth is one of the most loved festivals in India. The day is observed on the fourth day of the month of Kartik.
On this day, women wake up early before sunrise to observe the rituals and observe a rigorous fast without food and even water for the entire day. The word 'Karva' means earthen pots used to store wheat and 'chauth' means the fourth day.
On Karwa Chauth, women put on the sola-singar (16 signs of beauty) to look beautiful, and mehndi is an integral part of celebrating the Karva Chauth festival. As a part of the ritual, usually a group of married women get together a day before and apply mehndi on their hands.
Mehndi has always played a major role in India culture, especially during the festivals. It is believed that the darker the woman's mehndi is, the more her husband will love her.
In case you are a little confused about the designs and are finding it a little difficult to pick one for Karva Chauth 2018, do not worry, we have it all figured out for you.
1. Most popular Karwa Chauth mehndi designs for 2018
2. Most popular Karwa Chauth mehndi designs for 2018
3. Most popular Karwa Chauth mehndi designs for 2018
4. Most popular Karwa Chauth mehndi designs for 2018
5. Most popular Karwa Chauth mehndi designs for 2018
6. Most popular Karwa Chauth mehndi designs for 2018
7. Most popular Karwa Chauth mehndi designs for 2018
View this post on Instagram
View this post on Instagram
View this post on Instagram
View this post on Instagram
View this post on Instagram
View this post on Instagram
View this post on Instagram
View this post on Instagram
View this post on Instagram
View this post on Instagram
View this post on Instagram